AmCham members show solidarity with Ukraine, offer support
Since Russia's war against Ukraine began on February 24, AmCham Georgia has expressed its full solidarity with the Ukrainian people. We are proud to say that our member organizations quickly jumped into action to offer support to the Ukrainian cause through fundraising efforts, solidarity events, offers of assistance to Ukrainians in Georgia, and donations of medical supplies and other necessities.
Take a look at how some of our members are offering their support as they continue to stand with Ukraine.

ABM
In a sign of solidarity, ABM sent products needed for emergency medical care by plane on March 6. In addition to emergency medical products, the ABM team provided strong financial support to the Ukrainian people in cooperation with the Save Ukraine Foundation, which is sending humanitarian aid through the Polish border.

APTOS
According to the decision of the company's general director, Mr. George Sulamanidze, LLC Aptos has transferred GEL 100,000 to the Ukrainian people support funds. Aptos employees have also collected an additional GEL 7,000 and transferred it for the same purpose.

BANK OF GEORGIA
Bank of Georgia has opened a special fundraising account through which it has raised and transferred over GEL 1.6 million, including GEL 250,000 on behalf of its employees. These funds have been donated to the Red Cross to provide humanitarian and financial assistance to the Ukrainian people as well as post-war rehabilitation and support for Ukraine. Bank of Georgia is also working with its partner corporate businesses to offer accommodation for individuals moving from Ukraine to Georgia.

CAUCASUS UNIVERSITY
Caucasus University has held several events in support of the Ukrainian people, including a charity exhibition sale with funds donated to the Ukrainian people and a blood drive. The university has also organized a charity fundraising account for the people of Ukraine, donated medical supplies through the Come Back Alive foundation, and donated money to a fund created for the Ukrainian people through the program Prime Show.

CENN
CENN has organized several activities to support Ukraine, including collecting donations and sending humanitarian aid via the Ukrainian Embassy in Georgia, organizing green camps for Ukrainian youth in CENN Green Training Centres, and engaging Ukrainian specialists in CENN projects for paid jobs. CENN has also organized twinning with Ukrainian CSOs for joint actions to fight fake information and implemented visibility actions in the media to support Ukraine.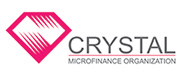 CRYSTAL
Crystal has donated GEL 100,000 to the Ukrainian cause, which has been used in part to support the Ukrainian Red Cross and shipment of 40 tons of humanitarian aid from Georgia in cooperation with the Embassy of Ukraine in Georgia. Crystal is covering commission fees for Ukrainian citizens, and through the creation of an initiative group, Crystal employees have been directly involved in helping Ukrainian refugees in Georgia find housing and support.

DENTONS
As of March 14, Dentons had already raised more than 385,000 euros in donations through its registered charitable foundation, the Dentons Europe Foundation, to fund emergency relief for Ukrainian families and children displaced by the war. Dentons is continuing its fundraising efforts and offering its team in Ukraine any possible assistance, including financial support, transport, relocation, accommodation in Ukraine and the neighboring countries, as well as trauma and psychological counselling.

GAZELLE FINANCE
Gazelle Finance has donated money to the charity organization providing humanitarian relief in Ukraine. Given that its office in Ukraine is in a very nascent stage of development and its leadership is currently preoccupied with personal safety matters, its base of operations for supporting Ukraine is Georgia, and it will continue its efforts here, including working with Ukrainian companies who are either relocating to Georgia permanently, temporarily / transitory, or even virtually.

GEORGIAN AMERICAN UNIVERSITY
Georgian American University has donated a substantial amount of financial aid to the Humanitarian Funds, and its co-founders have personally donated to humanitarian and military funds. GAU is ready to assist international students in Ukraine in applying to its programs and is offering a full one-year scholarship for Ukrainian students for its international programs as well as funding of tuition fees for current Ukrainian students. GAU and its President are working together with Wings & Freeman on the new fund "Alliance – Friends for Ukraine" for donations from those businesses that have benefitted from OPIC loans from the US government.

GEORGIAN RED CROSS SOCIETY
Since the onset of the conflict in Ukraine, the Georgian Red Cross Society (GRCS) has planned several fundraising activities to support the Red Cross Society of Ukraine and affected people in Ukraine. These initiatives include a global digital fundraising campaign through iRaiser, organization of a charity music marathon in cooperation with the Georgian Public Broadcaster, joint campaigns with Glovo, Wolt, and Bank of Georgia to support affected people in Ukraine, and a telephone campaign to raise funds. As of March 15, the Georgian Red Cross Society had mobilized 850,000 USD for the Red Cross Society of Ukraine and supported the transport of more than 40 tons of humanitarian aid to Ukraine.

GULF GEORGIA
Gulf Georgia is providing fuel to deliver humanitarian assistance that is collected in Georgia. Thus far, through its partnership with humanitarian aid organizers at Paliashvili 60 and the Embassy of Ukraine in Georgia, Gulf Georgia has sponsored 21 trailers that have left from Tbilisi and will arrive in Ukraine soon, with 5 additional trailers having already arrived in the country.


HILTON BATUMI
As a hotel privileged to be in the Hilton Hotels' portfolio, Hilton Batumi is participating in the 1 Million Rooms – Ukraine Relief initiative, which is donating up to one million room nights to support Ukrainian refugees and humanitarian relief efforts across Europe.

LIBERTY BANK
Liberty Bank has opened a special fundraising account to raise money in support of Ukraine. As of March 14, Liberty Bank had raised GEL 92,224 through donations from customers and employees. The funds have already been transferred to the Red Cross to aid humanitarian efforts in Ukraine.

MERCURE TBILISI OLD TOWN
Hotel IBIS Styles Tbilisi Center, in cooperation with GNTA, has provided 25 complimentary rooms and meals for Ukrainian refugees.

NEXIA TA
Nexia TA, with its employees, has donated GEL 10,000 to a charity account in support of the Ukrainian people.


PASHA BANK
To support Ukraine, PASHA Bank has decided to cover the commission fee for money transfers to Ukraine. The bank has also sent humanitarian aid worth GEL 10,000.

PWC
PwC is in constant contact with its employees in Ukraine, which include more than 800 people from offices in Kyiv, Dnipro, and Lviv, to ensure their safety. PwC is supporting transportation for relocation of its employees, as well as accommodation, financial support, and legal assistance to those affected.

SDSU GEORGIA
SDSU Georgia's American Chemical Society chapter and Associate Students Board have teamed up to host a STEM-themed version of the intellectual game "What? Where? When?". Interested student teams will be able to participate with a minimum 50 GEL donation to TBC Bank's specially instituted Ukraine fund. Student contributions will be matched by the staff of SDSU Georgia.

SHERATON GRAND TBILISI METECHI PALACE
Teams in the Georgian Marriott International Hotels (Marriott Tbilisi, Courtyard Tbilisi, Moxy Tbilisi, Sheraton Grand Tbilisi Metechi Palace, Le Meridien Batumi, Sheraton Batumi and Luxury Collection Paragraph Hotel – Shekvestili) have raised funds to purchase dry food, baby formula, nappies, and other hygiene items for humanitarian aid in Ukraine. The goods, worth over 20,000 GEL, were collected, packed, and delivered to the collection point organized by the International Women Association in Tbilisi.

TBC GROUP
TBC bank has opened a local charity fund through which donations are being transferred daily to the humanitarian account of the National Bank of Ukraine. Over GEL 1.5 million has already been transferred, including a GEL 200,000 donation made by TBC. TBC is partnering with business associations, government agencies, international organizations, and local businesses on a number of initiatives to provide humanitarian support to Ukraine in addition to supporting the families of 12 TBC team members currently working remotely from Ukraine.

TERABANK
As a sign of solidarity and support, Terabank has planned humanitarian aid. On behalf of the staff, the bank has purchased medicines, medical supplies, baby food and other necessary items to be sent to Ukraine. Terabank has also opened a special charity account where the bank's customers or employees can donate money to help the Ukrainian people. After raising the money, Terabank will buy necessary medicines and send them to Ukraine.

TRANSPORTER
Transporter has delivered humanitarian aid worth GEL 30,000 to Ukrainians in need through the organization and unconditional support of its staff. Transporter's employees were physically involved in the entire process, including the purchase of essential supplies, baby food, hygiene items, thermal clothing and blankets, sleeping kits, and other goods for infants, teenagers and adults.

UGT
UGT has partnered with the Georgian Red Cross Society to send humanitarian aid to Ukraine. Through joint effort by UGT staff to organize packaging and logistics, food, baby formula, hygiene products and other necessities were sent to Ukraine on March 18. UGT has also joined the #TechForUkraine campaign and is offering to share various IT services, consulting services and professional knowledge with NGOs operating in Ukraine that need urgent technological support.

UPS
UPS has been in touch with different organizations and its partners to receive updated information on what support Ukraine needs. So far, the UPS Foundation has pledged $1 million USD in emergency funding and in-kind support for the crisis in Ukraine. As the ASC for UPS & UPS SCS in Georgia, Meridian Express Ltd transferred GEL 5,000 to Nanuka Zhorzholiani's TV marathon on March 2 to help Ukrainian children, GEL 5,000 to Red Cross Georgia, and USD 5,000 to the National Bank of Ukraine's special Fundraising Account for Humanitarian Assistance for Ukrainians.


VISA
Visa has donated $300,000 to the Georgian Red Cross Society to support its activities in providing humanitarian assistance to Ukraine. The Visa Foundation has also allocated $2 million in grants to UNICEF to support its humanitarian efforts in Ukraine.

WISSOL
The Wissol Group has raised GEL 120,000 to support Ukraine. It has also provided fuel for the Embassy of Ukraine's domestic shipment of humanitarian aid and provided sleeping bags and thermo accessories for people in Ukrainian shelters. Wendy's and Dunkin, in cooperation with Produce Georgia, have also handed out food vouchers to Ukrainians in Georgia.