Georgia is giving it the 'old college try' to attract international students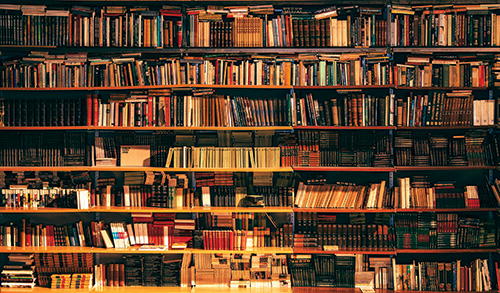 While most of the students coming to Georgia from abroad may be interested in medical studies, any business graduate can see that Georgia has enormous potential to become an education hub for international students.
A look at the numbers alone seems to indicate that Georgia's universities are heading in the right direction. Information collected from Geostat shows that the number of international students in Georgia has almost tripled since 2015, a statistic that is unsurprising given Georgia's growing reputation as a home to high-quality study programs with affordable tuition, a low cost of living, and a safe environment. Even more impressive is the continued year on year growth of enrollment numbers that persisted throughout the pandemic, a time when many industries saw contraction.
For many of Georgia's universities, international students are a welcome addition to their Georgian cohorts; these students provide diversity and varied perspectives as well as additional revenue. And the economic benefits extend far beyond the ivory towers of those academic institutions; international students contribute to the service industry, real estate market, and various other sectors of the economy.
With the average foreign student expected to spend around $10,000 per year, this amounts to an injection of $170 million into Georgia's economy for 2022, which is more than 1% of the country's annual GDP.
And this expanding market still has plenty of room to grow. President of Georgian American University (GAU) and AmCham VP Michael Cowgill says that the potential market for attracting Indian students alone, which make up the largest population of foreign students in Georgia, is massive.
"With around a million students applying for medical studies in India each year and only 80,000 spots available in public universities, many students look outside of the country for an affordable place to study. They see Georgia, with its internationally recognized medical programs, affordable tuition, and safe and conservative environment, and it is very appealing to them."
Despite this huge market potential, many university administrators say they have struggled to successfully recruit international students due to the arduous student visa process, an issue that presented long before Covid-19 brought border restriction-related complications of its own. Cowgill explains that the cumbersome process of enrolling a student requires several steps and a number of state agencies, including the National Center for Education Quality Enhancement (EQE), the Ministry of Education and Science (MoES), the Ministry of Internal Affairs, and the Ministry of Foreign Affairs. "One problem with the visa is the sequential nature of the process," he notes. "It makes it very difficult for students to complete the process in a reasonable time."
The first step of this process involves the screening of prospective students' academic qualifications, which is done by the EQE and involves verification of documents like high school transcripts and diplomas. Only after these documents are approved by the EQE and sent to the MoES can an applicant be enrolled and apply for a student visa.
Dean of San Diego State University (SDSU) Georgia Halil Guven says that this first step alone can be problematic. "Many students continue on to university straight out of high school. By the time they get their diploma in hand, it could be July or August. Who will wait that long to be admitted to university? And, at that point, they still need to apply for a visa."
Instead, Guven, Cowgill, and several other university leaders that are working on this issue with the AmCham Education and Training Committee recommend the current process be reformed so that students can be conditionally accepted and start the visa process before having their academic documentation verified.
Guven notes that through an international agreement signed between SDSU and the Georgian government, SDSU Georgia was able to operate in this way. "Because our program was part of an international agreement, we were able to get an exemption that allowed us to conditionally accept students in March of their final year of high school. With that acceptance, they were granted student status and were able to apply for a student visa. They then had until the end of the first academic semester to get their EQE diploma check. This was a very successful program for us, and it would be great to see a program like this piloted for other universities."
And while universities firmly assert that the current bureaucratic red tape around student visas is not a result of Covid-19, they do think that there is a lesson to be learned from the pandemic: much can be done online. For one, moving visa interviews to an online format, a practice that was allowed during the pandemic, would significantly decrease the burden on students who must sometimes travel a significant distance to attend it.
Beyond this, many Georgian university representatives also say that the pandemic has provided a strong case for reforming Georgian legislation, which is currently restrictive in its recognition and allowance of online education. Many universities say this restriction has limited their ability to create joint programs with international partners and hindered efforts to attract quality instructors.
GAU's Head of International Student Admissions Anano Tsitaishvili says that easing the restrictions on online learning would give students and instructors the flexibility they need. "Online learning allows us flexibility when navigating the visa process with our students. If a student is having trouble procuring the documents they need or waiting for their visa, they can start the process remotely with distance learning and join the cohort in person once their documents are approved. In general, Georgia faces a shortage of qualified English-speaking professors in many programs," she notes, "being able to occasionally recruit instructors from abroad to provide lectures online would be of great benefit."
While university administrators see these hurdles as significant, they remain confident that attracting international students is a big win for both them and the Georgian economy. As Guven notes, an openness to reforming the current system will help Georgia gain a long-term reputation in higher education, but it also presents an opportunity to lend a hand to Ukraine now.
"Georgia could be a haven for international students. And we have a unique opportunity now to extend our hand to students in Ukraine and welcome them. Ukraine and Georgia have similar cultures, costs of living, and a proximity to each other that could be very beneficial for students from Ukraine. But to do this, we need the government to take a proactive approach and tackle some of these issues."
This article was prepared with the support of the USAID Economic Security Program.