Georgia's Innovation and Technology Agency sets its sights on global recognition
Georgia's innovation ecosystem has bagged some major wins this year – attracting new investment funds, winning international pitch competitions, and securing four more years of a global accelerator program. Investor.ge recently sat down with the head of GITA, Avtandil Kasradze, to hear how the agency's priorities have evolved and how it plans to put Georgia's startup ecosystem on the global map.
News that Georgian startup Theneo had clinched first prize at the 2022 Web Summit PITCH contest in Lisbon in late November marked a major win for both the company and its founder and CEO, Ana Robakidze. In addition to international recognition at one of the world's largest tech summits, which this year hosted more than 70,000 attendees from 160 countries, Theneo also stands to gain significant investment prospects from the win, with 2021 winner Smartex announcing recently that it had raised $25 million in its Series A funding round.
But her victory goes far beyond the confines of one company; it also represents a milestone for Georgia's innovation ecosystem, marking the first time a Georgian startup has won a major global startup competition.
"We are the first Georgian company to ever go this far in any kind of big startup competition," Robakidze told reporters at the summit. "I feel like it's beyond just me or my company. It also means a lot for my country. There are so many great startups [in Georgia], and I feel like I'm also representing them."
Less than a decade ago, this level of global recognition seemed unimaginable for Georgia's largely nonexistent startup scene. In fact, just eight years ago, Georgia's Innovation and Technology Agency (GITA) was created with that exact mission of "forming the necessary ecosystem for the development of innovations and technologies in Georgia."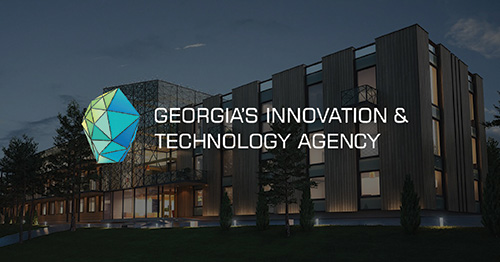 "When GITA first started in 2014, we were really focused on creating a community around innovation. Few people in Georgia even knew what a startup was," says GITA Chairman Avtandil Kasradze. "At that point, we primarily used activities like hackathons or olympiads to stimulate creative thinking and encourage the exploration of new ideas."
And while GITA's mission has remained the same, major developments in Georgia's startup scene over the last few years have pushed the agency to adapt its priorities and keep pace with the shifting needs associated with a growing ecosystem.
Finance focused
The first of those major shifts came only four years after the agency's inception as fledgling startups struggled to fund their new ventures. "As we saw a community around startups really starting to grow in Georgia, we turned our direction to the challenge of financing. Georgian investors were hesitant to invest in startups, which are inherently riskier than the traditional forms of investment they were used to, so we stepped in to bridge that gap," says Kasradze.
In 2018, the agency began its first startup grant program, which offers a semi-annual competition with funding of 100,000 GEL for 20 startups [editor's note: as of 2022, this program offers 150,000 GEL]. "This program," says Kasradze, "was designed for early startups who mostly have just an idea or a product in a very early stage of development – often regarded as too risky by private investors. The main criteria here for startups we select is that they have globally innovative ideas that work beyond just Georgia."
To further assist startups in more advanced stages of development, GITA unveiled an ongoing call for a 650,000 GEL matching grant in 2019. This grant, Kasradze says, was created for startups that already have a validated product and need the investment for scalability. It also requires a private investor to invest 650,000 GEL as an equity investment to qualify for matching funds from the agency.
Through these programs, GITA has invested in more than 200 startups to the tune of 30 million GEL. Of those, 37 have gone on to raise additional capital amounting to 350 million GEL. However, Kasradze says the growth and investment that GITA's grants have created is increasing exponentially.
"To give you an indication of how fast the sector is growing," he notes, "7 million GEL of additional capital was raised by the startups we supported in 2019. In 2020, despite Covid-19, this figure was 35 million GEL. In 2021, these startups combined raised more than 200 million GEL. And this is only from 37 of the 200 startups we have financed – we still expect many of the early-stage startups we've supported to raise additional capital."
Georgia as a global innovation hub
Despite this clear financial success, GITA's chairman says that the agency and Georgia's innovation ecosystem still face notable challenges, one of which is branding. "Georgia is often branded as a wine country. We are working to change that so when you hear Georgia, you think about wine and a globally recognized innovation ecosystem."
To do that, GITA has teamed up with 500 Global, one of the most recognized accelerators in the world, and Bank of Georgia (BOG) to run an accelerator program. Following an initial two-year run that saw more than $2 million invested by BOG in startups that went through the program, GITA signed a four-year renewal in August that will see an additional $5 million invested by BOG.
"Not only is this program bringing in more investment, but it is also establishing Georgia's cooperation with one of the top accelerators in the world, which is attracting talent from outside of Georgia into the country."
With applications from Ukraine, Azerbaijan, Turkey, Armenia, UAE, the Baltics, and the Balkans, Kasradze says Georgia is already establishing a reputation as a place for innovation. "One of the conditions for this program is that participants register their company in Georgia. This is a big win for Georgia, not only to get global recognition of its innovation ecosystem, but also to bring new talent in from abroad, which we welcome."
Networking is also extremely important in the startup world, according to Kasradze, who adds that GITA is working to forge close relationships with Silicon Valley experts. "We have done this by, for instance, welcoming Silicon Valley investors to run our 100,000 GEL grant program. They choose the finalists for the grant programs, after which they conduct one-on-one training to prepare Georgian entrepreneurs to pitch their products. This gives the startups more validation and creates a direct link between participants and interested investors who have those key connections – particularly in the U.S., which is where 90% of the additional funding for GITA grantees comes from."
Through these efforts, Georgia's innovation ecosystem has seen some big wins in the last two years. In addition to Theneo's success at Web Summit, Pulsar AI, a conversational AI startup that previously won GITA's 100,000 GEL and 650,000 GEL grants, was the first Georgian startup to have a successful global exit when it was acquired by U.S. company SpinCar in 2021.
Further to that, Payze, a Georgian fintech firm, has already expanded into multiple CIS countries. And from this year's cohort of 150,000 GEL grant winners, Kasradze says to "keep an eye on DataMind," a startup focused on creating business intelligence solutions for big corporations that has already closed a round of angel investments.
Looking into 2023, Kasradze says GITA will continue to adapt its programs to meet the shifting demands of Georgia's startup ecosystem. "We are currently in the process of reforming a number of our programs," he tells Investor.ge. "We have temporarily halted our 650,000 GEL matching grant program and are considering raising it to 1 million GEL with new stipulations."
He also foresees changes to the 15,000 GEL micro-grant program that was previously offered to startups looking to create a minimally viable product. "We are now thinking of refocusing that program outside of the capital to foster innovation in the regions and attract new talent into our growing innovation community," Kasradze adds.
"Looking ahead, we are hoping to get to a place where government intervention will be needed less and less," he concludes. "By 2026, we hope that our work with universities and pre-accelerator and incubation programs will create a more sustainable ecosystem. Ultimately, the goal is to get to a place where GITA's role is replaced by private sector involvement."