Maritime sector making waves as Georgia pushes out to sea
Georgia's maritime sector has navigated tough waters since independence, but steady steps providing incentives to attract foreign business to the city's coastal region may soon prove fruitful.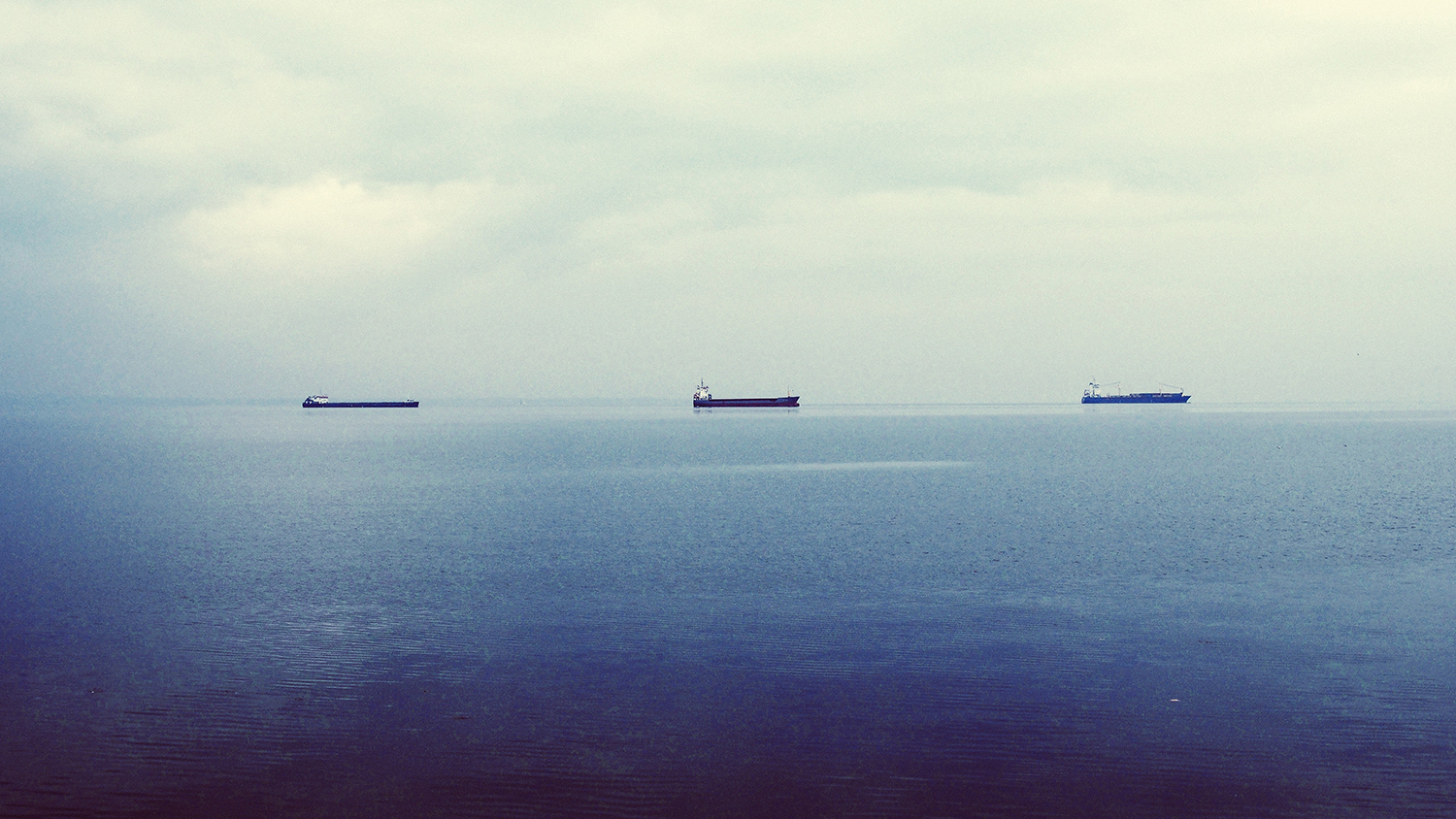 Georgia is paying increased attention to the maritime sector as the importance of the blue economy makes its way onto the radar.
Against the background of booming global demand forecast by Lloyd's Register of Shipping in the maritime industry over the next ten years, the European Union has allocated €300,000 for the creation of a five- and ten-year maritime development plan, which is being produced by the Georgian Maritime Transport Agency, and which aims to revitalize the sector.
"The sea rarely meant anything more than a border for Georgia. Even the word border in Georgian itself comes from the word sea – as if the sea is a place where the world ends", the Deputy Director of Georgia's Maritime Transport Agency Ivane Abashidze says about the country's historic limited perception of the sea.
Georgia is now beginning to adopt a 21st century view of the extent of the opportunities it has to act on in the blue economy, extending beyond transit trade for goods en route to Europe from China and Central Asia.
Rebuilding fleets, promoting the interest of shipowners to sail under the Georgian flag, attracting companies working in the maritime sector to set up camp in the country, expanding tourism and exploiting the Free Industrial Zones bordering the countries ports – the possibilities along its 310 kilometers of Black Sea coastline are vast.
Not to lose sight of the moment, Georgian Maritime Transport Agency Deputy Director Abashidze says plans to revitalize the sector will be allow for the development of a business climate and conditions to attract foreign shipowners and their manifold associated business and support services.
Maritime services and logistics specialist Tarimanashvili says Georgia is uniquely positioned geographically, and that with its low-corruption and business-friendly environment, a few tweaks to legislation could bring in a slew of businesses.
"There are a number of countries in the region that would gladly come here if the conditions were right. Turkish, Ukrainian companies in particular, because they face several issues there and the tax legislation in those countries is not ideal. But we could attract companies from even further abroad – such as from Central Asia. Having established a track record with regional companies, we could eventually hope to compete with maritime hubs such as Cyprus, the Emirates, Malta or elsewhere", Tarimanashvili says.
This, Tarimanashvili says, could be done by the provision of tax benefits and exemptions to shipowners and operators, the implementation of a tonnage tax, plans to handle port congestion and the promotion of maritime finance models for local banks, amongst others.
Maneuvering to foreign business
Lithuanian shipping company Stellar Navigation set up a management and operations office in Batumi in early 2019 – their story illustrates what still needs to be done to nurture such shows of interest in Georgia's maritime sector.
Certainly, among the front-runners, if not the first foreign maritime company to pitch camp in Georgia, Stellar Navigation is testing the local waters before considering introducing larger operations in the area.
Company director Aleksandr Lysenko explains his company's status in Georgia and how he landed in the country in the first place:
"Currently we've about ten people on the ground in Georgia, and are engaged in managing our commercial fleet. At first I did not plan any radical move to Georgia. But I've another business here, the legislation covering our initial foray into the country seemed favorable, and, well, the weather's hard to beat!"
However, there were a few stumbling blocks along the way, Lysenko says.
Unfamiliar with maritime business operations, banks were at first reticent to offer financial services.
Maritime services specialist Jaba Tarimanashvili referred Stellar-Navigation's case to the Maritime Transport Agency.
He explains: "The shipping industry is new for our country, and consequently there is not much experience in the field of maritime finance. Finance institutions needed to understand that in order to run an international shipping business, you don't actually need to have your ships docking in your waters. This issue was solved by direct communication, which is one advantage we have as a small country, and one with which we could attract the attention of other companies: you can talk to both the government and to large businesses here and you will be heard."
Otherwise, Lysenko says, the country's legislation is fairly suitable for maritime companies to set up more involved operations: however, the current taxation system is an obstacle that needs to be addressed before this can happen.
"The largest issue is that of the benefits and exemptions that shipowners can expect to enjoy almost the world over. Shipping is a sort of locomotive that brings behind it a whole slew of other businesses – ship repair, building, accounting, management and other professional services and much more. And so shipowners and companies expect to be given a number of concessions", Lysneko says, noting some of the most prohibitive taxes that are generally done away with per industry convention include taxes on income, property (vessels) and employment.
Tarimanashvili says these taxes can be replaced by something else:
"What we need is a tonnage tax, which is a predictable yearly payment based on a vessel's registered tonnage. The tax is a relatively small amount, and can in some way be considered a formality, because there are places where ships can go where they pay nothing. But ship owners largely prefer environments where they feel they can have a productive, mutually beneficial relationship with the host state."
Propelling and promoting
The Maritime Transport Agency has made quite a bit of progress, particularly in the past year, in gradually pivoting the country's maritime sector to make it more attractive to foreign maritime companies and promoting the growth of the seafaring industry at large.
"Cutting down bureaucracy has been an important push in this direction", Abashidze says, noting that in 2019, the Maritime Transport Agency launched the research stage of implementing a so-called 'single window' system for ports, the purpose of which will be to provide ports and ship owners with digital government services, and relieve ships of having to go through numerous bureaucratic and document procedures related to import, export and other regulatory requirements.
Georgia has also begun to take steps to revamp education in the seafaring profession – a sensible move, given how well the trade can pay. In 2018, Georgian sailors brought home more than 400 million GEL ($140 million) to their families; support staff can make up to $1,000 a month, mid-level crew can earn around $4,000 while top-level managers can rake in $8,000 a month and more, making for some of the only western-level salaries available in the country.
In 2016, the Maritime Transport Agency adopted a document with the Ministry of Education to introduce international standards in the maritime educational sector.
"One crucial element of reforming the education system entailed the inclusion of English – as the official industry language – into the system and doing away with instruction in Russian. Earlier, we had seafarers that knew Georgian and Russian, but no English. Where were they supposed to find employment, when the rest of the industry has adopted English as the official language?" Abashidze says, noting "the incorporation of digital learning and hands-on training modules into the curriculum, and raising demands on students overall will make the graduates of the 2019-2020 school year – the first wave of students to graduate since the new requirements were put in place – really stand out on the market, making for a difference of "night and day" in comparison to former years.
The reach and availability of education for seafarers is also expanding, with the Georgian government spending 6 million GEL ($2 million) on extending the Batumi State Maritime Academy into Poti by opening a new branch in the former building of the Hydro-Melioration School – a building included in the country's list of historical heritage sites of the 20th century.
Construction of the Poti branch of BSMA is slated for the end of 2020, while its first students will matriculate in 2021. The branch will at first be capable of enrolling 1,000 students, and will employ 250 professionals, teachers, administrators and support staff.
The MTA has also signed agreements with Brazil and Germany, detailing the mutual recognition of certificates for Georgian seafarers training and certification standards in both countries, in addition to Kuwait and Croatia. An agreement was signed with Australia to have Georgian seafarers' certificates recognized as well, and a similar agreement with the UK will be reached soon, the agency says. In total, Georgia has 51 such agreements, 19 of which are members of the EU.
Full steam ahead
Georgia won't restore its fleet and former lively maritime sector overnight, Lysenko says.
"For now, it's a matter of creating the right conditions, and taking care of individual businesses that trickle in – this is what Georgia can do right now."
Tarimanashvili agrees that the growth of the sector must be approached with a long-term view.
"Georgia is in a position to present itself as the doorway to a number of opportunities. But traders never want to face a dead end, and they are constantly searching for new routes and alternatives to existing ones. If they don't find it here, they will find it elsewhere. What we need now is a clear vision, a strategy and better communication with neighboring countries – that's when we can expect to start making real waves."
Thanks to Batumi State Maritime Academy Business Faculty Dean Roman Mamuladze for assistance in the
compilation of this article.