Georgia negotiating with Swiss train manufacturing company to open factory in country
Georgia has opened negotiations with Swiss train manufacturing company Stadler Rail to open a factory in the country which will produce subway and railway trains, the Ministry of Economy of Georgia announced in August. Stadler has supplied Georgia with double-decker trains which serve passengers on the high-speed Tbilisi-Batumi line.
Central bank lowers refinancing rate to 8%
The National Bank of Georgia (NBG) cut the refinancing rate by 0.25 percentage points to 8% in early August on the heels of lower inflation, which reached 5.7% in July. According to the revised forecast of the NBG, the economy is expected to shrink by 5% in 2020, exerting downward pressure on the inflation forecast.
2,700 foreigners apply for Remotely from Georgia travel and work program
Nearly 2,700 foreigners had applied for the 'Remotely from Georgia' program by early August, which allows freelancers and distance workers to travel to Georgia and work from the country for at least six months. Only travelers whose passports allow them to stay in Georgia for 360 days and who earn at least 2,000 euros a month will be considered eligible for the program. Upon arrival, they must go into 8-day quarantine at their own expense.
Foreigners entering Georgia must present PCR test results, quarantine time reduced to eight days
Foreigners entering Georgia as of September 15 must present PCR test results for coronavirus carried out within the preceding 72 hours prior to arrival in the country. As of the same date, arrivals only have to spend eight days in quarantine instead of the former 12.
Georgia to receive $150 million euros in macro-financial assistance from EU to limit economic fallout of coronavirus
The European Commission, on behalf of the EU, has agreed on a memoranda of understanding on macro-financial assistance (MFA) programs with eight partners, including Georgia. The agreements are part of a €3 billion MFA package for 10 enlargement and neighborhood partners, aimed to help them limit the economic fallout of the coronavirus pandemic, announces the Delegation of the EU to Georgia. The eight countries are Albania, Georgia, Jordan, Kosovo, Moldova, Montenegro, North Macedonia, and Ukraine. For Georgia, the €150 million from the MFA program is contingent upon efforts to strengthen public finance management, improving governance, sectoral reforms, and labour market policies.
Germany pledges 310 million euros in coronavirus assistance
Germany has pledged €310 million in aid to help the country fight COVID-19 as well as to implement various regional projects. More specifically, €180 million will be given for anti-COVID-19 measures while the remaining €130 million will go towards regional infrastructure projects. Today, Georgia is one of the largest recipients of German financial support per capita.
Privatization sales in first half of year generate nearly $20 million
More than 58 million GEL ($18.80 million) was transferred to the state budget by the sale of state property in the first six months of 2020, the National Agency for State Property reported in mid-August.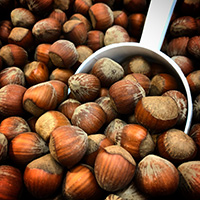 Georgian external trade down 17.6% in January-July 2020
Georgia's external trade turnover amounted to $6.03 billion in January-July 2020, which is a decrease of 17.6 per cent compared to the same period of last year, the National Statistics Office of Georgia (Geostat) reports. The value of exports decreased by 16.8%, reaching $1.75 billion, while imports also decreased 17.9% and amounted to $4.27 billion. The trade deficit equaled $2.51 billion – 41.7% of total trade turnover. Georgia's top trading partners were Turkey ($843 million), Russia ($702 million), and China ($627 million).
Standard & Poor's affirms Georgia at 'BB' with stable outlook
Standard & Poor's (S&P) Global Ratings has affirmed its 'BB/B' long- and short-term foreign and local currency sovereign credit ratings of Georgia with a stable outlook.
S&P reported on August 28 that ''the coronavirus pandemic has pressured Georgia's economic, external, and fiscal metrics by hitting tourism, remittances, and foreign direct investment (FDI) inflows. However, 'financing secured by the authorities from international financial institutions (IFIs) will mitigate lost foreign exchange (FX) revenues, while covering Georgia's larger twin fiscal and external deficits.' It also said that Georgia's economy 'will only recover' to 2019 levels in 2022. The report also noted that 'policymakers' efforts to widen Georgia's economic base, diversify its export geography and foreign investment, and develop its infrastructure are likely to maintain strong economic growth while gradually reducing external imbalances in the medium-term.'
Georgia attracts $1.31 bln in FDIs in 2019, UK top foreign investor
Foreign direct investments (FDI) in Georgia amounted to $1.31 billion in 2019, which is a 0.3% increase compared to 2018, show the latest adjusted data of the National Statistics Office of Georgia (Geostat). The share of the three largest investor countries in the total volume of foreign direct investments reached 41.6% in 2019. 50.4% of FDIs were in the financial sector ($272.1 million), energy ($261.6 million) and transport and communications ($126.8 million). Following the UK, Turkey (13.4%), Ireland (10.2%), the United States (8.%), and the Netherlands (7.7%) were the next largest foreign investors.
World Bank pledges 35.7 million euros to improve internet connectivity in 1,000 Georgian villages
1,000 villages in Georgia will receive better internet connectivity as the World Bank's Board of Executive Directors has approved €35.7 million to support the country's digital transformation. The Log-in Georgia Project aims to connect people, enterprises and institutions across rural Georgia to high-quality, affordable broadband internet and promote the use of digital services, the World Bank announced in late August. By increasing the coverage of high-speed broadband internet services in rural settlements, the project aims to promote digital financial services and e-commerce, as well as online e-government services, as well as promote remote e-learning and telemedicine.
WB Enterprise Survey: Georgia in top 10 countries in terms of low bribery prevalence
The World Bank published a new Enterprise Survey in late August in which Georgia ranked in the top 10 countries in terms of low bribery prevalence. In Georgia, bribery incidence, which is the percent of firms experiencing at least one bribe payment request, amounted to 1.3%– compare to the same indicator in 2008, when it was 9.8%. "The result achieved by Georgia in the World Bank Enterprise Surveys has made the country and me personally as the head of the tax authority proud," said Finance Minister Ivane Matchavariani, commenting on the result Georgia attained in the ranking. In Georgia, business owners and top managers of 581 firms were interviewed for the study from March 2019 through January 2020.
Produce in Georgia to begin supporting six new economic activities
To tackle the economic challenges caused by COVID-19, some changes have been made to the state program Produce in Georgia, which will now support six new economic activities in the country. The six new economic activities are computer gaming, hospitals, general and specialized medical practices, dental practices, and the purchase and leasing of film equipment. Since 2014, Enterprise Georgia has supported about 12,000 beneficiaries in starting and expanding businesses.
Georgian economy shrinks 5.5% in July
Estimated real gross domestic product (GDP) declined by 5.5% in July 2020 year-on-year and by 5.8% in the first seven months of 2020 year-on-year, the latest data from the National Statistics Office of Georgia (Geostat) show.
In July 2020 estimated real growth compared to the same period of the previous year was negative in almost all activities, other than mining, quarrying and water supply, sewerage, waste management, and remediation activities.
Georgian hazelnuts regain export momentum following stink bug slowdown
Georgia had exported twice as many hazelnuts by the end of August than it did in 2019, Ministry of Agriculture data show. The major European countries to which Georgia has exported hazelnuts include Germany, Italy, Czechia, Spain, Poland, and Lithuania. Georgia expects to harvest 50,000 tonnes of high-quality hazelnuts this year, says the Georgian Ministry of Agriculture.
August inflation: prices of food, non-alcoholic beverages down in Georgia
The prices of food and non-alcoholic beverages decreased month-on-month in August by 0.5 %, Geostat data show. Prices were lower for: fruit and grapes (-10.6%), vegetables (-2.8%), coffee, tea and cocoa (-0.7%) On the other hand, prices increased for milk, cheese, and eggs (+2.2%) and for transport. Overall, in August 2020 the consumer price index decreased by 0.02% compared to the previous month, while the annual inflation rate amounted to 4.8%.
Georgia takes 8th place in world economic freedom ranking
Georgia has taken 8th place among 162 countries in the world in the annual economic freedom report published by the Fraser Institute.
The report measures economic freedom based on regulations, freedom to trade internationally, size of government, property rights, government spending, and taxation. It says that 'people living in countries with high levels of economic freedom enjoy greater prosperity, more political and civil liberties, and longer lives.'
Domestic tourism down 37.2% in Q2 2020
About 596,500 Georgian tourists aged 15 years or older made 675,700 visits (-37.2%) within Georgia in the second quarter of 2020.
Domestic tourism resumed on June 15 in Georgia after months of lockdown due to the spread of coronavirus in the country.
The Georgian capital city of Tbilisi was the most visited destination by domestic tourists in Georgia, followed by the regions of Imereti, Adjara, Kakheti, and Mtskheta-Mtianeti.
Flight restrictions prolonged until at least October 31
Coronavirus-related restrictions on regular international flights have been prolonged in Georgia until October 31, the Georgian Civil Aviation Agency announced in mid-September. It further noted that the restrictions will not apply to flights carried out between the airports of Tbilisi, Munich, Paris, and Riga, as well as cargo, governmental, ambulance, and emergency flights. Georgia shut down air traffic on March 21 in order to prevent the spread of coronavirus.
The government has also evacuated over 10,000 Georgian citizens from abroad amid the coronavirus pandemic.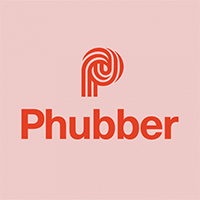 WhatsApp developer invests in Georgian online shopping platform Phubber
Secondhand clothing and accessory app Phubber has received an investment from WhatsApp developer and shareholder Eugene Fuchsman. Phubber is a digital marketplace that connects people who want to buy and sell clothes and accessories. With the new investment, Phubber will aim to expand to international markets.
August 2020: money transfers to Georgia up 25.8%
The volume of money transfers to Georgia in August 2020 was $184.2 million, which is a 25.8% increase compared to August 2019, says the National Bank of Georgia (NBG). More than one-third of money transfers came in from the European Union ($74.53 million). The largest countries from which remittances were sent were: Russia ($34.94 million), Italy ($27.95 million), USA ($22.05 million), Greece ($20.64 million), Israel ($14.3 million). 95% of all remittances from abroad came from 19 countries.
Men's average salaries 46% higher than women's in Georgia
The average monthly nominal earnings in Georgia for men (1,352.4 GEL) were 46.3% higher than for women (924.2 GEL) in the second quarter of 2020, show Geostat data.
The annual growth of earnings amounted to 10.7 GEL for women, while it decreased by 67.4 GEL for men. The average monthly nominal earnings in Georgia decreased by 2.5% (29.6 GEL) in the second quarter of 2020 compared to the same quarter of the previous year and amounted to 1,150.1 GEL.
Georgia becomes 1st country to hold World Tourism Organization Executive Council session outside Spain
Georgia has become the first country to ever host a session of the World Tourism Organisation's (WTO) Executive Council outside Spain. Delivering a speech during the 112th session of WTO in Tbilisi earlier today, Georgian Prime Minister Giorgi Gakharia stated that Georgia and the WTO 'have been linked with long, successful cooperation which is becoming more and more fruitful.'
Georgian central bank to sell over $200 million this year to stop lari depreciation
In order to control the lari's depreciation against the US dollar, the NBG will sell more than $200 million by the end of this year, the NBG has pledged. As of September 16, the exchange rate for 1 USD was 3.1546 GEL, while for 1 EUR it was 3.7521 GEL. The NBG explained that the depreciation of the lari in September was caused by 'tensions of the election campaign period…which is temporary and will not affect inflation, which, according to the current forecast, will continue to decline over the rest of the year and fall below the target level in the first half of 2021.'
____________________________ ADVERTISEMENT ____________________________
____________________________ ADVERTISEMENT ____________________________