Investor.ge provides a brief update on investments and changes in government policy that could impact the business environment. Information in this issue was taken from agenda.ge and other sources.
Georgian economy to grow 7% in 2022, 6% in 2023 – ADB
The Asian Development Bank projects the Georgian economy will grow 7% in 2022, "driven by higher export and tourism revenue, a large inflow of money transfers, and strong private consumption," the bank said in a report released on September 21.
The ADB also forecasts Georgia's real GDP growth to be 6% in 2023, an increase from previous estimates in April, which projected growth of 3.5% in 2022 and 5% in 2023. Inflation is projected to hit 11% in 2022 before slowing to 5% next year.
"Georgia has seen significant growth in tourism and exports which indicates that the country is overcoming the adverse effects of the pandemic," said ADB Country Director for Georgia Shane Rosenthal.
National bank applies to join euro payments system
The National Bank of Georgia on September 20 applied for the country's membership in the single euro payments area, which would make cross-border payments in the currency as simple as national payments.
"Georgia is the first country in the [South Caucasus] region to apply to join SEPA," the bank announced, noting that membership would benefit the credibility of Georgia's financial sector in the international arena, simplify trade relations with the European Economic Area, and provide Georgian citizens with cheaper services. The NBG also stressed the significance of the latter point considering the "growing trend of remittances from EU countries."
The application for membership will be reviewed by the European Payments Council at its next session scheduled for November.
Jobs, rising prices, poverty top national concerns – NDI
Jobs, rising prices, and poverty were named as the top national concerns in a new survey released in mid-September by the National Democratic Institute and CRRC Georgia.
When asked about the most important national issues facing citizens, 36% of respondents named jobs, 35% noted rising prices and inflation, and 32% highlighted poverty.
The majority of respondents said the situation regarding territorial integrity, poverty, and crime had worsened over the last 10 years. The survey also noted that ethnic minorities were more likely than others to name poverty as their most pressing concern.
The nationwide survey was conducted between July 14 and August 15 through face-to-face interviews with a nationwide representative sample of Georgia's adult population, excluding the occupied territories.
Domestic exports up 36.9% January-August
Georgia exported locally produced goods worth $3.57 billion between January-August, which is a 36.9% increase YoY, preliminary data from Geostat shows.
Georgia's top trading partners in the first eight months of the year were China ($472.2 million), Russia ($350.6 million), and Turkey ($295.6 million). The five largest domestic export goods of Georgia were: copper ores and concentrates (27.5% of total exports); ferro-alloys (14.7%); nitrogenous fertilizers (7.7%); wine from fresh grapes (5.9%); and electrical energy (3%).
Fitch affirms Georgia's BB rating
Fitch Ratings, a global financial ratings firm, has affirmed Georgia's credit rating at a BB level, with a "stable" outlook for the country's financial developments.
The international credit rating agency said Georgia's rating was underpinned by "a credible and effective policy framework and stronger governance indicators" relative to peers with the BB rating, as placed on a spectrum from AAA to D rating assessments.
In an update on July 29, Fitch underscored that the Russian invasion of Ukraine had so far been a "large positive economic shock" with high levels of Russians, Belarusians, and Ukrainians entering Georgia, resulting in a surge of remittances by 65% YoY in the first half of the year.
The global credit rating agency also noted that the increase in remittances would facilitate the decrease in the current account deficit to around 5.1% of GDP in Georgia in 2022, meaning it would remain "well above the current BB median of 3.5%." The report also said foreign exchange reserve coverage would average 4.5 months of current account payments in 2021-2024, noting a $280 million stand-by arrangement of the IMF for Georgia was "positive for external liquidity risks," although authorities are currently treating the deal as a "precautionary facility."
Freight income highest in 7 years – Georgian Railway
Georgian Railway made over GEL 191 million ($70.4 million) in income from freight in the first six months of 2022, the highest figure over the last seven years, the company announced in early August.
The company transported a total of 6.8 million tons of cargo in the first two quarters of the year, marking a 13.3% increase compared to the previous year. The statement also noted that Georgian Railway had maintained an increasing trend in freight transportation since 2018, with figures increasing in all directions, including China, Kazakhstan, the Middle Corridor, and the Baku-Tbilisi-Kars route.
Additionally, freight increased for the following types of cargo: fuel oil from Kazakhstan; crude oil from Kazakhstan; methanol from Azerbaijan; carbide from Turkmenistan, Uzbekistan, and Azerbaijan; and raw sugar from Central Asia. In his comments, Georgian Railway Director General Davit Peradze said the main challenge of the company remained unchanged in attracting new loads to the freight corridor and maintaining them in the long term.
Average salary in Georgia up 16% in Q2
Average monthly nominal earnings in Georgia increased by GEL 213 ($75) to GEL 1,541 ($544) in the second quarter of 2022 compared to the same period of the previous year, marking a 16% increase, Geostat reported on September 15.
The highest monthly earnings were observed in the following sectors: information and communication – GEL 3,109 (+43.1%); financial and insurance activities – GEL 2,671 (+13.4%); construction – GEL 2,178 (+8.5%); and mining and quarrying – GEL 1,026 (+16.6%).
Average earnings for women reached GEL 1,241 (about $438), while men, on average, earned GEL 1,828 (about $645).
In the second quarter of the year, average monthly earnings of hired employees in the business sector increased by GEL 236 (about $83), or 17%, and equaled GEL 1,626 (about $574). Average monthly earnings of hired employees in the non-business and financial sectors increased by GEL 170 (about $60), or 13.9%, and reached GEL 1,397 (about $493).
Revenue service announces electronic customs declaration
The revenue service of the Ministry of Finance of Georgia recently announced that preliminary declarations of goods in customs procedures across the country would be moving to electronic forms starting from September 26.
The agency said preliminary declarations would be facilitated through the official website of the revenue service. It noted that free zone procedures would be an exception, and declarations could also still be presented in physical form.
EBRD vows "continued support" for Georgia
President of the European Bank for Reconstruction and Development Odile Renaud-Basso pledged the institution's "continued support" for Georgia's economic advancement in the wake of the bank's investment of €4.9 billion in 270 projects, she said during a visit to the country in September.
After a meeting with Georgian economy and finance ministers and the deputy minister of regional development and infrastructure in Tbilisi, Renaud-Basso said 79% of the overall investments had been used for funding the Georgian private sector.
Expressing support for further development of small, medium, and large energy projects in Georgia, Renaud-Basso said the bank was also interested in the development of Georgian transport infrastructure. In a separate interview, Renaud-Basso also pledged support for the Georgian government to turn the country into a logistics hub by strengthening intra-regional connections amid increased demands for alternative routes connecting Europe with Asia after Russia's invasion of Ukraine.
Finance Ministry, KfW sign loan to upgrade Tbilisi transport
The Ministry of Finance of Georgia and the German Development Bank signed a €47 million loan and €1.5 million grant agreement to develop a smart transport system and transit corridor in the Georgian capital of Tbilisi, the Ministry of Finance of Georgia announced in September.
A statement by Tbilisi Mayor Kakha Kaladze noted that the system will include a data platform, road sensors, and flow management technology that will enable real-time traffic and parking management in Tbilisi. He added that it will also facilitate the movement of public transport and emergency crews.
The project will be implemented by Tbilisi City Hall's Municipal Transport and Urban Development Agency.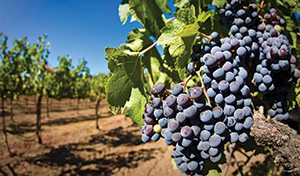 142,000 tons of grape processed in Kakheti harvest
Factories have processed 142,000 tons of grapes from the ongoing harvest in Georgia's eastern winemaking region of Kakheti, with about 13,000 growers generating GEL 141 million ($48.45 million) in income so far, the National Wine Agency announced on September 22.
This figure is slightly lower than the 164,000 tons of grapes that had been harvested by this date during the previous year; however, this is, in part, due to the early start of the harvest in August 2021 as growers responded to heavy hailstorms that damaged their crops.
The Georgian government announced in August that it has allocated GEL 150 million (about $53 million) in subsidies for the 2022 seasonal harvest due to expectations of a "record-high grape yield." Prime Minister Irakli Garibashvili pledged at the time that "not a single kilogram of grapes will be left behind" in accepting produce from farmers.
August tourism revenue hits record $523 million
Georgia's revenues from tourism reached $523 million in August, a 26.7% increase from the same month in 2019 and a 163% increase over August 2021, the country's tourism administration said in September.
The administration said that August revenues had surpassed pre-pandemic figures for the second time, adding the country had received $2.1 billion in income from tourism between January and August.
Responding to the data, Deputy Economy Minister Mariam Kvrivishvili said "we can be proud of the figures. We welcome that the tourism industry continues to develop and recover with positive dynamics."
500 Global to train Georgian startups
The Georgian Innovation and Technology Agency announced in early August it had signed a $6.4 million deal with 500 Global, a venture capital firm, to train startups in Georgia over the next four years.
Held twice a year, the global acceleration program will provide an opportunity for Georgian startups to undergo an intensive training course, with the winning startup of each cohort to participate in an international program organized by the global firm. Georgian Economy Minister Levan Davitashvili said that local startup companies were given the opportunity to be "more successful and competitive" with the participation of a "professional and experienced" accelerator in Georgia.
He also said a total of 28 startups were trained in Georgia since 2020, when the firm first entered the country, noting that the startups were able to grow by 212%, create a value of about $100 million, and attract multi-million dollar investments, which resulted in the creation of "successful companies" in the field of innovation.
In 2020-2021, Global 500 conducted two acceleration programs in Georgia, which were attended by 30 Georgian and international tech startups, with four of the startups (CARDEAL, Cargon, Payze, and Agrolabs) traveling to Silicon Valley and participating in the final component of the program. Founded in 2010, Global 500's portfolio includes 45 companies valued at over $1 billion and more than 130 companies valued at over $100 million.
Georgia, UAE strengthen economic ties
Georgian Prime Minister Irakli Garibashvili and Ahmed Ali Al Sayegh, the State Minister of the United Arab Emirates for Economy and Trade, announced talks on a free trade agreement between the two countries following their meeting in Tbilisi on September 13.
The talks started in September in a bid to upgrade the current trade and economic ties, the government administration said, with Al Sayegh praising Georgia's "favorable business environment" and noting a number of projects were being implemented in the country with UAE investments. "The interest to invest in Georgia from the UAE is increasing," the administration cited Al Sayegh as saying.
During the visit, Georgia and the United Arab Emirates also signed a memorandum to establish a joint business council. Georgian Economy Minister Levan Davitashvili noted that the UAE represents an "important prospective economic partner" for Georgia amid increasing interest in cooperation in the fields of energy, transport, real estate, and hotel infrastructure.
This news follows the recent announcement in March 2022 that Georgian citizens may now enjoy visa free travel to the UAE.
New program helps Georgian agriculture export to high-value markets
The USAID Agriculture Program, Enterprise Georgia, and Georgia's Rural Development Agency have launched a new program to establish export market connections for Georgian companies involved in agriculture business.
Enterprise Georgia announced the initiative at the end of August, saying it would aim to connect Georgian producers with interested buyers in Germany and Persian Gulf countries. It also noted about 80 export-oriented enterprises producing blueberry and walnut crops and processing food were selected for the program. As part of the move, a "large international consulting company" will work closely with the Georgian companies to help them formulate their export offer, the agency noted.
In addition, the program aims to help Georgian companies find buyers in target export markets and establish business deals. "The program will support dozens of Georgian companies and give them the opportunity to start exporting their products to high-value export markets," Enterprise Georgia said.
Government to hire consulting group for Anaklia port
The Georgian government has plans to hire a consulting group, which will ensure aid in selection of investors and other mandatory procedures for facilitating the construction of the deep sea port in Georgia's Black Sea town of Anaklia, Georgian Economy Minister Levan Davitashvili said on September 12.
Speaking to media following the government cabinet meeting, Davitashvili said the previous 2014 tender for selecting investors for the project and completion of several mandatory procedures over five years until 2019 meant authorities could skip several stages and "speed up" the construction process by selecting new partners with the help of consultants.
"Now the government is in need of a consulting group or groups which will draft conditions for selection of investors very professionally," Davitashvili said, noting the government "already has sufficient information" to correctly formulate the conditions and choose the "right partners."